TeCNeT GmbH offers a variety of VoIP-Telecommunication devices enabling the user to make his calls via internet.
No analogue telephone net necessary. All VoIP-Telecommunication devices include Ethernet-Connection with 10/100 Mps. With this the device is connected with the "LAN".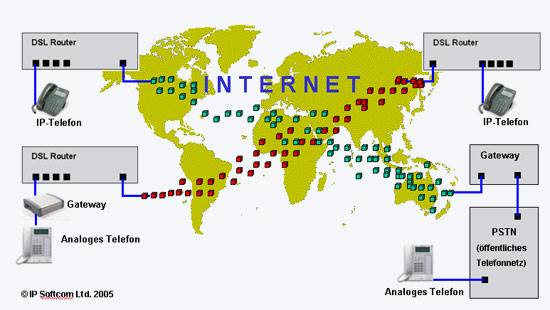 In opposite to conventional telecommunication the transmitted voice is not converted into electro-magnetic waves but it is transmitted into web-enabled voice packages. The connection takes place via gateway (main line) or an IP-Telephone. The data stream is divided by the Gateway into small data packages and via diverse avenues to the receiver. At this point the 2. Gateway reunites the packages.
The called peer can be reached via internet or regular telephone connection.